President
Ing. Remo Pertica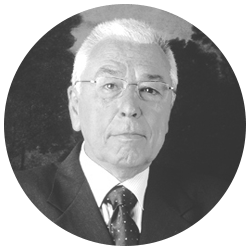 Degree in electronic engineering from the University of Genoa, Managing Director of Marconi Mobile spa until 2004.
Joint General Manager of Finmeccanica spa until June 2012.
President of the Association of Italian Defense, Security and Aerospace Industries until September 2014.
Member of the Board of the Italian Institute of Technology until September 2014.
President of Onlus Muse since 2006
Ceo
Ing. Remo Pertica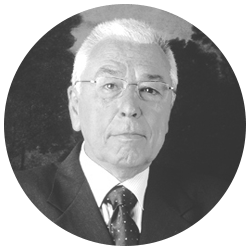 Degree in electronic engineering from the University of Genoa, Managing director of Marconi Mobile spa until 2004.
Joint General Manager of Finmeccanica spa until June 2012.
President of the Association of Italian Defense, Security and Aerospace Industries until September 2014.
Member of the Board of the Italian Institute of Technology until September 2014.
President of Onlus Muse since 2006
Board of Directors
Pertica Remo Giuseppe- President and Chief Executive Officer
ADIMARI Mario
BAGLIETTO Marco
CALVINI Giovanni
CASAZZA Antonio
CIMASCHI Enrico
CIRI Carlo
COLOMBARI Roberta
FERRARI Fabrizio
FIRPO Pierluigi
LA PIETRA Alessandro
MELAGRANO Bruno
NUCCI Claudio
PANE Alessandro
PASTORINO Angelo
PASTORINO Matteo
PUPPO Enrico
SCARRONE Sandro
SOBRINO Mauro
Board of Statutory Auditors
TRAVERSO E. Andrea – President
CIDDA Luca Andrea – Component
MARCHI Claudio – Component
PEDULLÀ Maurizio – Substitute
Technical Scientific Committee
PASTORINO Matteo
BOCCHETTI Giovanni
CAPRINO Giovanni
FERRARI Fabrizio
GAIMARI Giancarlo
PADDEU Sergio
PUPPO Enrico
RAVIOLA Annamaria
ZUNINO Pietro
Program Director
Dr. Bruno Conterno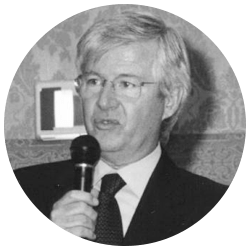 Director of program development at the SIIT district from 2009 to date .
Director of the Regional TRANSIT Innovation Hub since October 2011.
In 2010, Consultant for Strategic Management and Intellectual Property Manager at ElsagDatamat, a company controlled by Finmeccanica.
Consultant of the Central Planning and Strategy Department of the ElsagDatamat Group, with a direct responsibility for the Innovation function from 2004 to 2009.
Manager at Elsag SpA and Subsidiaries of the Innovation and Development Department from 1997 to 2003. In this context, he has directed and coordinated company activities for evolving and innovating output. He represented the company and Finmeccanica, before contacts and external collaborations at a national as well as international level with Academic and Industrial entities
He has represented Elsag before Finmeccanica, before the EU structures responsible for various R&D programs (Framework Programs, TEN, PHARE, TACIS, MEDA, etc.) as well as before the Ministries and National Authorities.
From 1994 to 1997, he was Director of Central Research at Elsag Bailey, where he set up various research and development programs both within and outside the company, in the areas of hw / sw architectures, VLSI architectures and applications, pattern recognition, image processing, multimedia and advanced technologies (neural networks, intelligent sensors, etc.)
From 1985 to 1993 he was responsible for the electronic design of Elsag Bailey, where he promoted the design and development of several R & D projects, with direct effects on products and services. He has established important collaborations at the national and international level, in particular for several national projects (Microelectronics, Bioelectronics) and the European Union.
From 1970 to 1984, he worked as coordinator of research and development groups in the Società Elettronica San Giorgio, then Elsag Bailey, consisting in the spin-off of the electronic division of Nuova San Giorgio. In particular, within the Centralized Research Service, he worked on hw / sw architectures and advanced technologies (SARI-Automatic Address Recognition System, the multiprocessor Emma and Emma2).
He is the author of quite a few publications on computer systems, architectures and applications of IT and holder of several industrial patents, with extensions in the USA and in Europe .
Among various experiences, he has participated in Industrial Consortia and Research, Associations, Study Groups. These include: Vice President of the SAET section of Confindustria Genova, member of the CTS of the Ligurian Science and Technology Park, Vice President of the Genoa Training Consortium, member of the ISCT Institute, Board member of the IIC Institute CTS.
Laboratory Manager
Prof. Giuseppe Casalino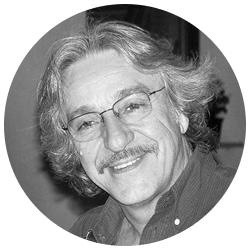 Giuseppe Casalino is professor of "Industrial Robotics" at the Department of Computer Science, Systems and Telematics (DIST) of the University of Genoa and also teaches a course in "Automatic Controls".
His previous positions were as professor at the University of Pisa ("Industrial Robotics"), as professor at the University of Calabria ("Automatic Controls") and originally an associate professor of "Theory of Regulation" at the University of Genoa.
His has carried out research activities in the field of robotics and automation, with special interests aimed at all aspects of planning and control of motion and interactions within multirobot sensorized structures.
His has carried out research activities in the field of robotics and automation, with special interests aimed at all aspects of planning and control of motion and interactions within multirobot sensorized structures. Simultaneously, he carries out the functions of both the Director of the Inter-University Center on Integrated Systems for the Marine Environment (ISME), and Director of the research laboratories of the technology district of Liguria on Integrated Intelligent Systems (SIIT). He is, and has been, the scientific manager of many research projects funded by the European Community, as well as coordinator and manager of operational units of many national projects funded by MIUR, CNR, ENEA and ASI. He is also the author of more than one hundred publications released in international journals and conferences.
Head of European Projects
Prof. Daniele Caviglia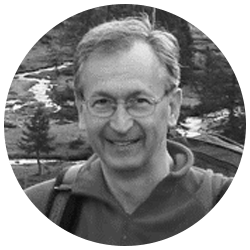 Daniele D. Ankle was born in Vado Ligure, in Italy, in 1956. He graduated in Electronic Engineering and specialized in Computer Science at the University of Genoa in 1980 and 1982, Land.
In 1983 he joined the Department of biophysical and Electronic Engineering at the University of Genoa, first as Assistant Professor (1983-1992) and then as Associate Professor (1992-2000), where his research activities concerned device modeling, VLSI design and Development of VLSI CAD Tools. From 2000 he is Full Professor of Microelectronics at the same University. from 2002 to 2008 he was Head of Department.
His main interests are now in the field of the Microelectronic Circuit design for Telecommunications and of Modelling and Development of photonic Devices.
On behalf of SIIT he is responsible for the promotion of European Projects.
Coordination
Dr. Giovanni Maria Volpato